Design and editing
of print and multimedia
publications
Design and editing
of print and
multimedia
publications
Who can talk about you better than yourself?
The communication age: if something is not communicated it does not exist. For any company, it is vital to control messages and to remain in constant communication with their environment. Is this difficult? No. We say this after years of designing and editing publications for leading companies. From newsletters and company magazines to annual reports, books and prestige publications, both print and digital.
We manage all or part of the process to make it easy and efficient
We create editorial and graphic content. We publish in print and online
In-house team of journalists, designers, IT and web specialists
Online collaboration platform to manage content in real time, without mistakes
Various different specialists are involved in the creation of corporate content, coordinated throughout the process by a single point of contact for the client.
This methodology guarantees rigour, confidentiality and quality in these types of publications that are so important for companies.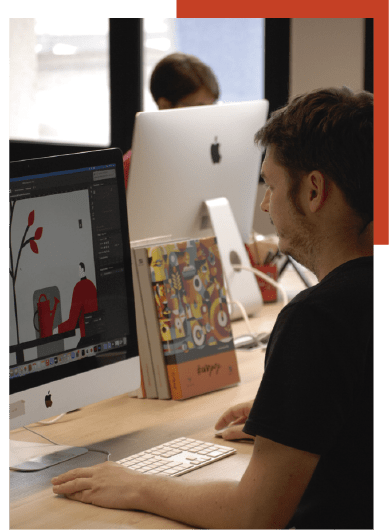 Corporate communication content creation services
Integrated management in the creation of corporate content
A single point of contact for each project
Commitment to rigour and confidentiality for this highly sensitive information
Coordinated internal team, which provides coherence and agility in timings
Multimedia publications, with innovative and dynamic visual resources
Would you like a proposal for your annual report, publication or corporate magazine?