POS, exhibitors and promotional packaging
Creativity or practicality? Yes and yes.
Are you a B2C company that markets its products at the point of sale or retail? Do you sell physical products in stores or shopping malls? Despite the growth of e-commerce, most shoppers still purchase products in a physical location, preferring the in-store experience where the products they are interested in can be touched and tested before they are purchased.
We have even better news. Most of these customers make their choice at the point of sale. Which means they can still be convinced to test their product with in-store printed marketing materials such as displays, totems, displays, floorstands, posters, dispensers, roll-ups, vinyls, and more.
We offer a comprehensive process for the creation, design, production and logistics of POS materials, displays or displays, achieving impressive, creative and at the same time very effective elements: easy to transport, assemble and disassemble at the point of sale. Our priority is that they always respond to the objectives, deadlines and budget that the client sets for us.
The store, the showcase, the counter, the shelf, the consumer's eyes: the place where all of us who are part of the chain risk it. And precisely for this reason, it is the place where we cannot take risks. The temptation to stop braking to get attention is great, but how many materials have ended up in the trash because there was no way to put them. It is useless to be very original at the point of sale if it is not, at the same time, practical.
And still it is not enough. To creativity and experience, in CeGe we add rigor to the test of timings and budgets. Now you know why we have become a benchmark in the sector. And why we create pieces from the first model to the final element ready to place that attract attention, communicate and, above all, work.
Do you have a project or an idea? Get in touch with one of our experts. Our tips and budgets will always be free. Get in touch with one of our experts. Our tips and cost estimates will always be free.
Do you want to know how from design, creativity and knowledge of materials we can make your actions at the point of sale successful?
We devise, create, design, produce and implement all kinds of communication campaigns for the point of sale. Our services include graphic, industrial design and 3D renders. We integrate various offset and digital printing technologies, in small and large formats. We also work with specific rigid and flexible materials for the Point of Sale and always respectful with the environment. Do you want to see some examples? Explore our sample catalog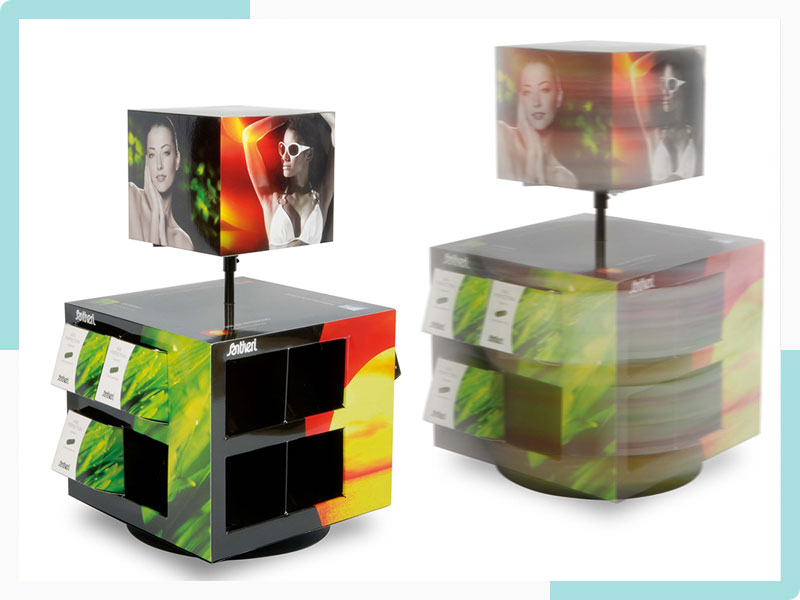 Creative solutions and advice
We offer you creative solutions and advice when defining the briefing. We have experience in POS and promotional packaging projects and we seek a point of creativity by always being pragmatic and taking into account all budgets and deadlines.
See examples
Efficiency and inventiveness
We find the best solution for each project and provide more efficiency by reducing the number of parts and materials needed, and optimizing the cost of transportation and storage.
See examples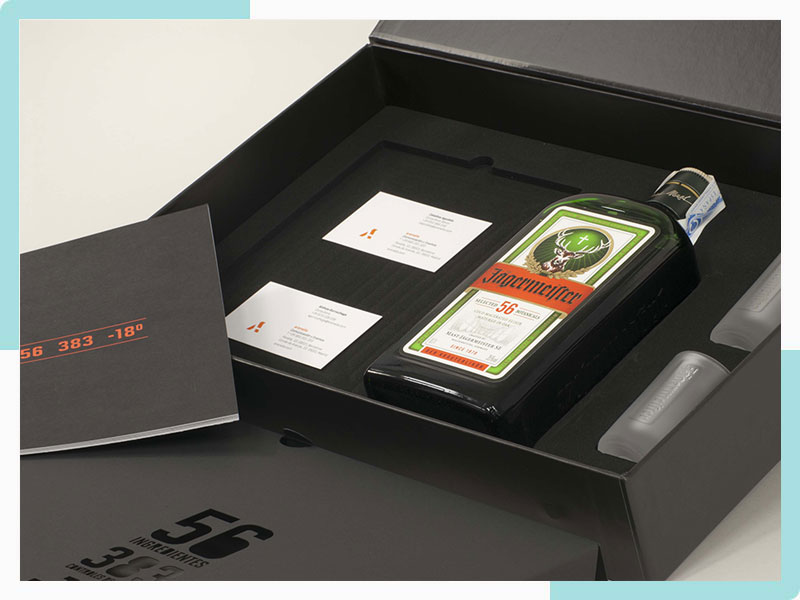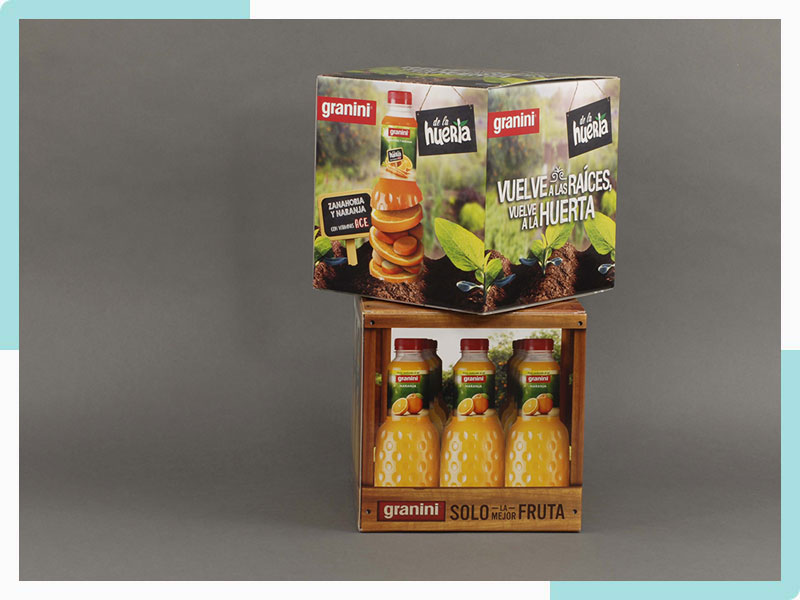 Quality from design, model to final product and handling
We have a large part of the integrated production, a team of specialists with years of experience and three own production plants.
Do you have a POS or promotional packaging project?