At CeGe, we work with companies in the automotive sector
The automotive industry will continue to develop, in 2020 and 2021, in the areas of autonomous vehicles, that are able to offer a better customer experience in the car, improve remote updates, offer predictive maintenance and better security.
At the consumer level, the opportunities are twofold: an improved car-buying experience on one side, and the ability to offer a personalized driving experience, on the other. If the first has to do with manufacturing and incorporating AI into the design, the second has to do with innovation at the customer communication level. Buying a new car is stressful for the buyers, from deciding on the brand and the model to finding a good price and probably a loan. Companies in the automotive sector have started using media like augmented and virtual reality to enable buyers to experience their new car without setting foot in a showroom.
When it comes to making a purchase decision, empowered, information savvy customers want information, but also good reasons to support a brand. The more opportunities for meaningful interactions your brand offers, the more likely it is for your brand to become top of mind.
In CeGe, we have been partnering with automotive companies for many years, simplifying their production and distribution of print materials, such as car manuals or catalogues and producing highly informational and engaging content, such as annual reports.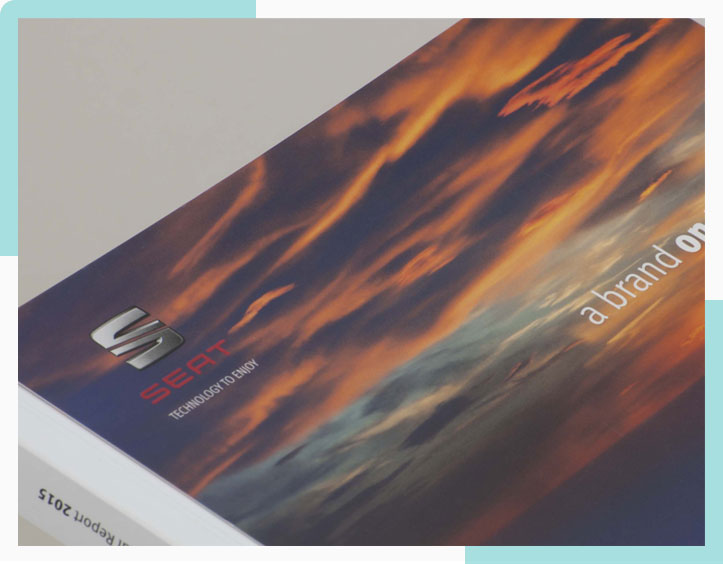 At CeGe, we have extensive experience in communication materials, content management and publications for companies in the automotive industry.
Do you have a project in the automotive sector?
Would you like to know more about our customized printing solutions for the automotive sector?
We have integrated and personalized solutions focused on three areas: